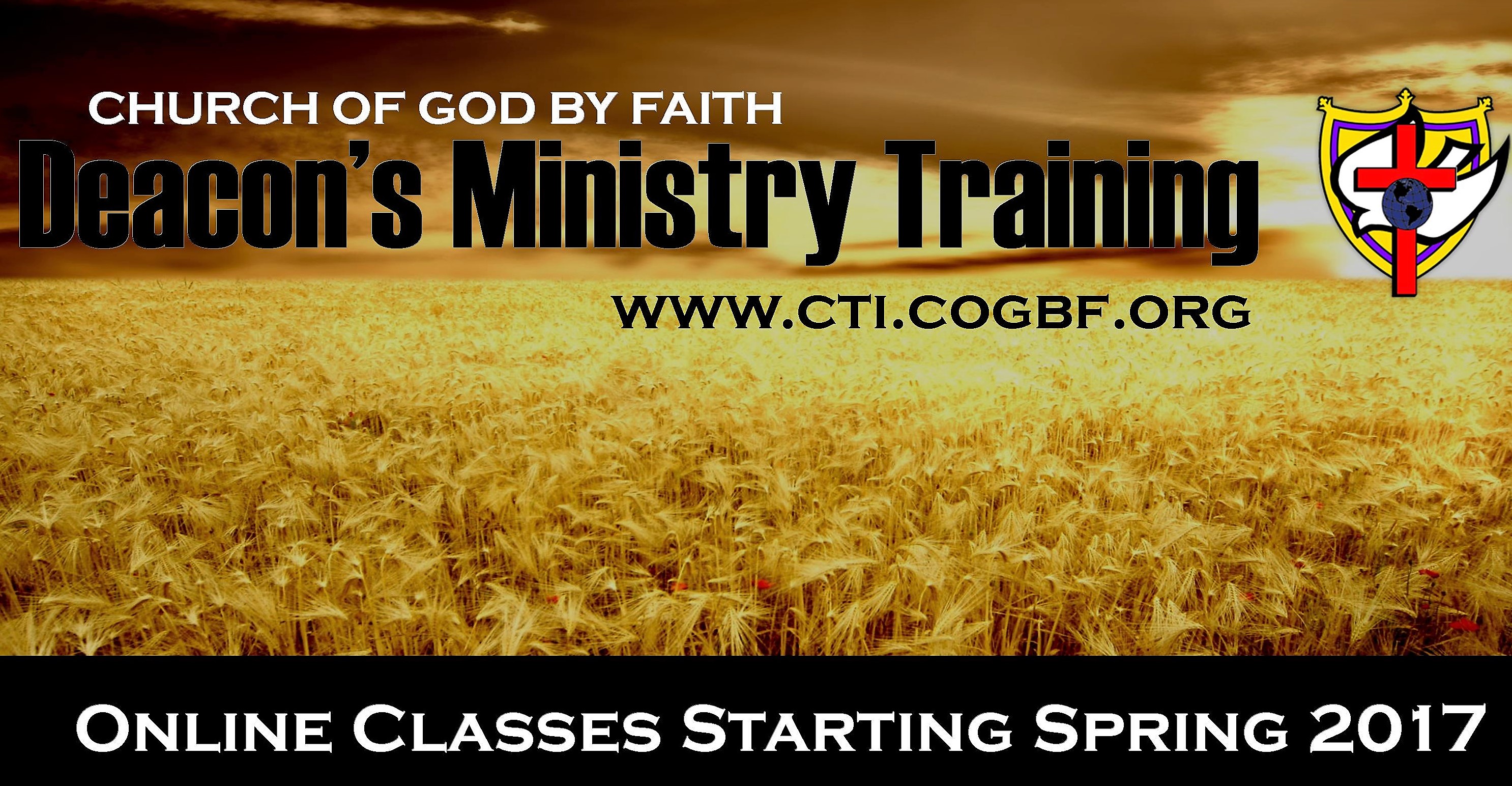 INTRODUCTION
The job of the helps minister is to free the hands of pastors to do the work that God has called them to do. The Church of God by Faith deacons and deaconesses are uniquely poised to meet that end. In Acts:6 great conflict affected the early church regarding the daily ministration of food to the elderly and widows. When the matter was brought to the Apostles, they launched the deacon's ministry to meet those needs.
PROGRAM GOALS
This program was specifically designed to inspire and train ministry helpers through the office of deaconship. This is a "pilot" course that will hopefully lead to a comprehensive deacon's training program.It is available for deacons and deaconesses.
ONLINE INSTRUCTION
Live; online instructions. Requires computer and basic computer skills. Students from all over the country will login to quality instruction by a well-trained instructor.

PILOT COURSE: DEC101 – Introduction to Deaconship

This course studies the foundational principles and practices of Deaconship in the Church of God by Faith, Inc. Students will use the Church of God by Faith Deacon's Manual to learn the best practices of deacons ministries around the faith community.
HOW TO ENROLL
To enroll, students must first enroll in CTI by paying your $30.00 Application Fee and completing the Online Application
found here.
TUITION COSTS
REQUIRED BOOKS

Students should click on the links below to purchase books.