1. What is the organizational structure of the COGBF, INC?
The organizational structure of the COGBF, INC. can be described as a seven tier structure consisting of the following:
Christ – The Head of the Church
Presiding Bishop
Executive Council of Elders (including: Executive Secretary, Executive Treasurer and Executive Ruling Elders)
District Elders/Superintendents for 15-20 Geographical Districts
Senior Staff of National Officers (including Boards of: Finance, Examination, Ushers, Missionaries, Youth, WWC (Willing Workers Club)
The Administrative Development Team
Local Pastors and Churches
Affiliated Churches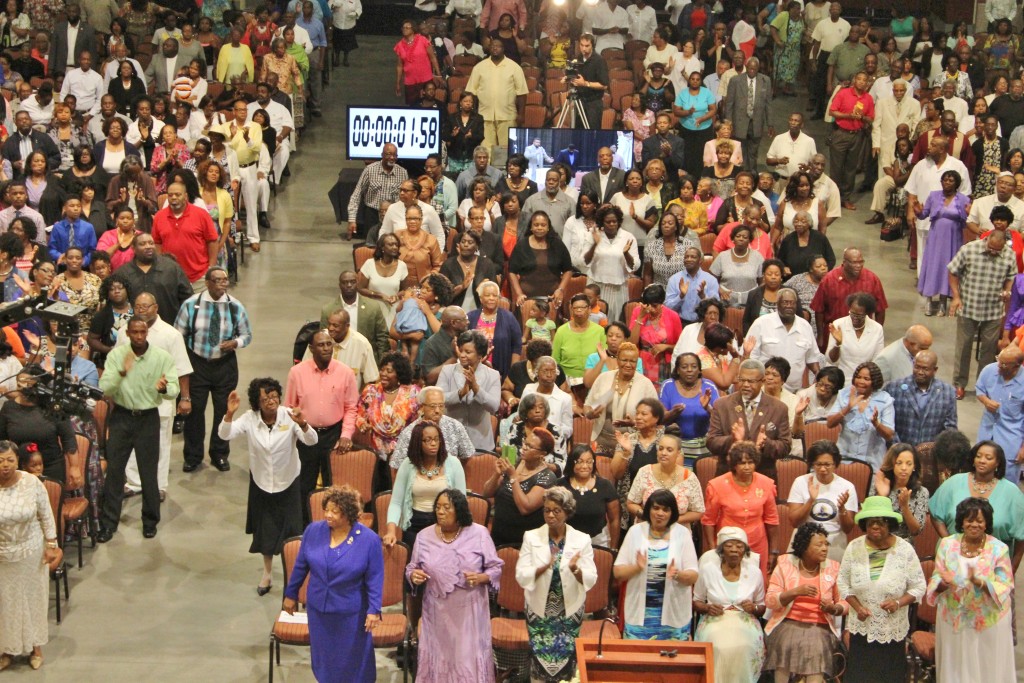 2. What are the financial obligations for a church seeking a covenant/covering affiliation?
Financial contributions by a Covenant Affiliated church will be received on two levels:
Quarterly donations payable to the assigned district in which they are affiliated.
A pre-assessed annual budget amount paid to the national treasury. (This amount can be paid in monthly installments (see FAQ 14).
3. When are district meetings/fellowships held?
District Meetings (also known as: Fifth Sunday Meetings; District Assemblies; Quarterly Assemblies; District Fellowships; Fifth Sunday Unions) customarily are held on a calendar quarterly basis (every three months) during months that carry five Sundays. Generally, District Superintendents determine when and where district meetings are held. District meetings are generally open to the public. Anyone may participate in corporate worship services. Business sessions and special committee/ministry meetings are not open to the public. Participation in such meetings is by affiliation or invitation.
4. What is the organizational makeup of the district?
Generally, the organizational make-up of each district consists of the following basic elements:
District Superintendent (aka: District Elder)
District Governing Board
Ordained Elders/Pastors
Finance Board
Business Session
Deacons, Missionaries, Ministers
Christian Board of Education/Youth/Sunday School/WWC
District Churches/Membership
Each district is organized and governed primarily by the District Superintendent and the District Board. The organizational make-up of each district varies from location to location as dictated by the discretion of each District Superintendent.
5. Can my church seeking a covenant relationship participate in national conventions?
Yes, as a family of believers, we encourage everyone to attend our national conventions. And, once a part of the family, everyone is eligible to participate in all of the services, functions and resources provided by our national church.
6.How soon will I know if my Affiliation Application has been accepted and is there a waiting period?
Once a church wishing to become an affiliate has fellowshipped with the COGBF on a local, district or national level and feels impressed to become an Affiliate Church, the review process starts. Once an application has been submitted, there is still a minimum waiting period of 90 days. This allows our national church officers time to fully process the application and do due diligence in legally covering all parties involved.
7. Can an Affiliated Church have conferences not affiliated with the COGBF and can the Affiliated Church participate in COGBF conferences?
Yes. There are no limitations or restrictions on affiliate churches who participate in conferences and conventions that promote sound doctrine, unity and edification to the body of Christ.
8. Will a church with covenant affiliation be able to fellowship with other COGBF on other districts?
Yes.We promote all healthy fellowship within the COGBF.
9. Will Affiliate Churches be allowed to participate in ministerial training?
Yes. This will help affiliate church's ministers better understand the tenants of the COGBF, INC.
10. Will Affiliate Churches be allowed purchase rituals and will there be "help" available to guide us through the tenants?
Full Affiliated Churches will be allowed to purchase rituals. Covenant/covering affiliates will be guided through the tenants/ritual by the sponsor church.
11. What is affiliation?
An affiliation is an association and connection with an organization or large group. A covenant/covering affiliate church is an associated church with the COGBF, which is allowed to retain their independent identity.
12. Why should I want to be affiliated with COGBF?
Being affiliated with the COGBF offers the affiliate the opportunity to become a part of a 100-year solid foundational organization with proven leadership including only four Bishops in the entire existence of the Church. The COGBF is a beacon of hope for those who seek true holiness in a growing organization with solid Godly principles. The COGBF provides ministerial training, counseling and pastoral assistance in difficult issues, formal ministry training and church planting opportunities all across the country.
13. Who can be affiliated with our church?

1. A church or organization whose doctrinal beliefs do not conflict with biblical truth or COGBF's doctrine can be affiliated with the COGBF.
2. A church or organization that does not have a pending lawsuit or legal issues.
3. A church or organization that agrees to the COGBF affiliation policy; full affiliation or covering/covenant relationship.
14. Does a Covered/Covenant Affiliate Church manage their own finances? Yes. A covering/covenant relationship church continue to manage their own finances.
15. May the Covered/Covenant Affiliate Church own/purchase property
Yes, A Covered/Covenant church retains ownership of all of their property. The COGBF is not liable for any indebtedness or purchases made by the affiliate church.
16. Will the Affiliate Church fall under the National 501(c) 3 umbrella?Covered/Covenant affiliated churches will not
fall under the COGBF 501(c)3 umbrella. As a Covered/Covenant affiliation, the church will retain its own ID and 501(c)3. If the covenant church does not have a 501(c)3, it will be encouraged to pursue one.
17. What are the future options for covenant/covering affiliation?
The future option for affiliation is full affiliation if the church is under a covenant/covering relationship.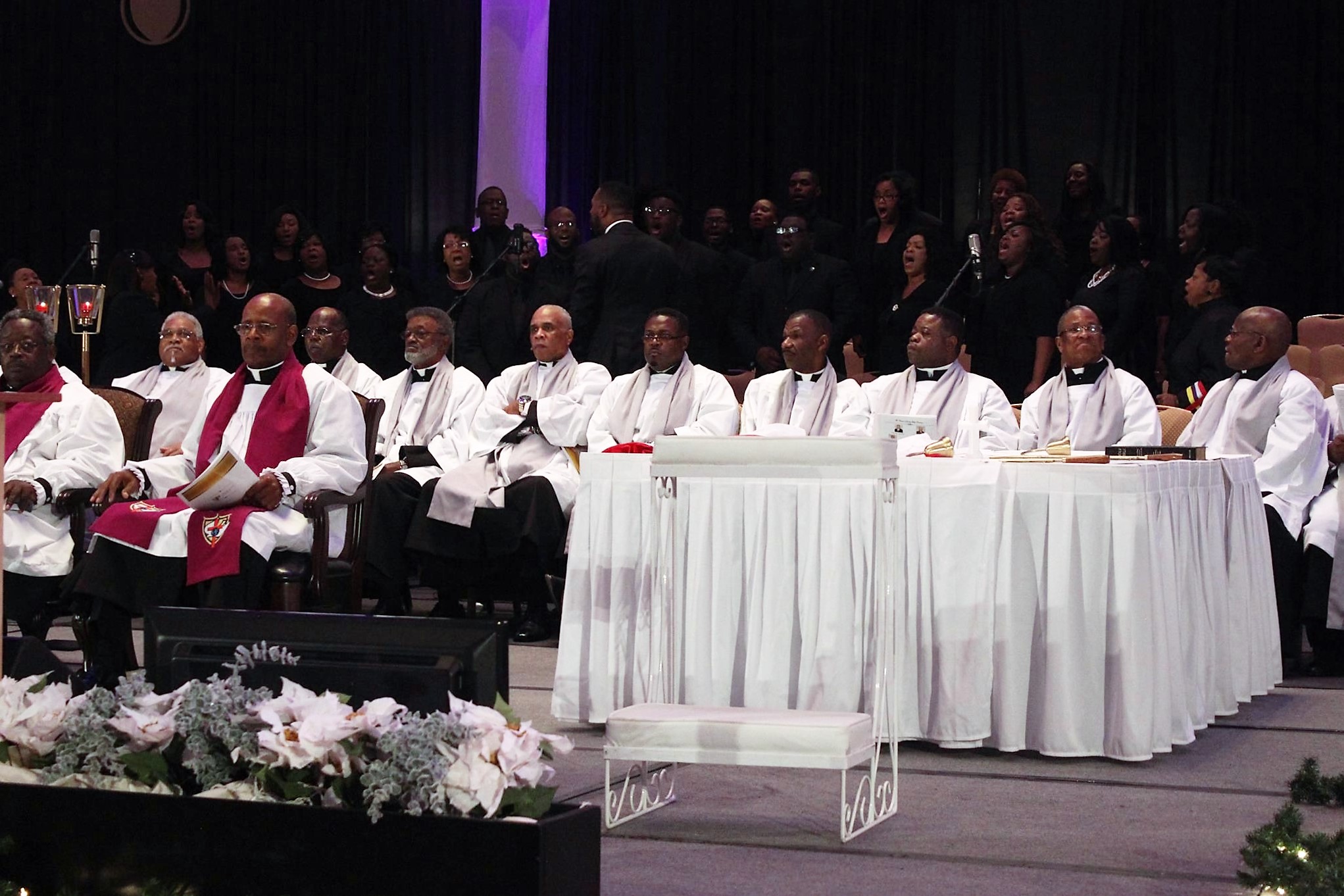 18. Can Affiliate Church sponsor other churches to become affiliate churches?
1. Only full member churches are able to sponsor affiliate churches.
2. Churches under a covenant/covering affiliation cannot sponsor other churches for affiliation with COGBF, Inc. They may bring them before a full member church on the local level for sponsorship or may do so at the District or National Church level.
19. Can an Affiliate Church remain and affiliate indefinitely?
1. A full Affiliate Church is a full member church of the COGBF and will be treated as such.
2.. An Affiliate Church that is a covered/covenant affiliate, may remain in a covenant/covering relationship as long as they desire; and it is mutually agreed upon by both the COGBF, INC and the affiliate church.
20. Is there a board setup to monitor the progress of Affiliate Churches?
Yes. There will be an Affiliation Mentoring Board established to monitor the progress of the Affiliate Church on each district. This board may consist of the District Elder and his governing board or a board comprised of members from the National church to monitor the effectiveness of the Affiliate Church's transition into the COGBF. The progress of the transition will be an observation of the following:
Spiritual health of the church
Financial health of the church
Systems of Internal Controls
Cosmetics of the church
Subject to Scorecard items
21. Can existing churches in COGBF change their affiliation status?
No. This policy does not apply to current COGBF or future churches or missions that are birthed out of the COGBF on local, district or national level.