Church of God by Faith

Pastors' and Ministers' Retreat
As shown in the photo below, this retreat has brought the COGBF pastors and ministers together at every level in a relaxing setting. It is held annually (most often) at the Orange Lake Resort and Country Club in Kissimmee, FL This retreat provides fellowship in other ways such as pastoral training, recreation, prayer and daily meditation in God's word.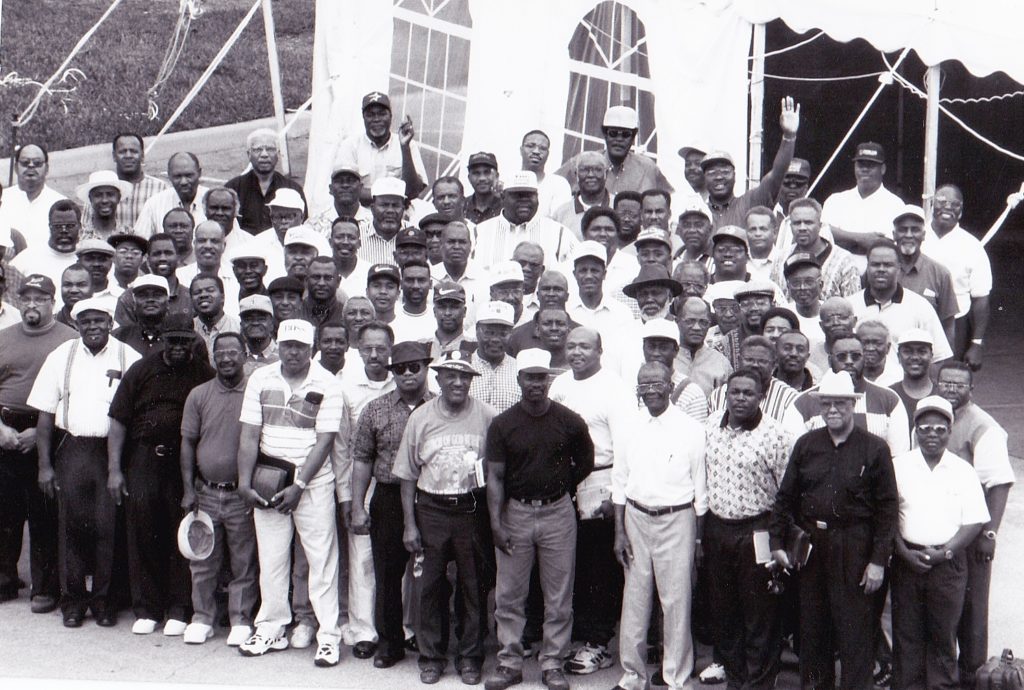 The mission of this retreat was articulated by Emeritus Bishop James E. McKnight, Sr. and confirmed by Presiding Bishop James E. McKnight, Jr. and the Executive Council. That is to retreat each year to regenerate COGBF pastors and ministers with rest in a relaxing environment. The goal is to enrich pastors and ministers with information that would help them better serve their church.
ELIGIBILITY TO ATTEND
All attendees must fit into one of these following categories:
An ordained, licensed minister or elder in the COGBF.
A retired, license, ordained minister or pastor who served in
the COGBF.
An "approved, invited pastor or minister" of a member of the COGBF. The guest must be an ordained minister or pastor.
No women, children or other individuals who do not fit into
these categories.
Orange Lake Resort Information
Retreat Date: April 29 – May 3, 2019
Check in Time: Monday 4:00pm on Monday
Monday Dinner: 6:30pm (Wilson Palmer Room)
Breakfast – Tues – Fri 7:30am-10:00am (Wilson Palmer Room)
Tuesday Dinner: 5:30pm (Wilson Palmer Room)
Wednesday: Free-Day – golf and fishing.
Wednesday Golf Tournament: Mystic Dunes
Thursday Dinner: 5:30pm (Wilson Palmer Room)
Registration Information