REQUIREMENTS
Churches desiring church affiliation with the COGBF (Full church affiliation or Covered/Covenant church affiliation), Inc. shall meet the following requirements. They shall:
Be led by the Lord with a confirmed witness of the Holy Spirit to enter into covenant relationship/affiliation with the COGBF
Adopt and abide by the Bylaws and regulations consistent with the provisions, procedures and regulations of the COGBF
Cooperate with and submit to leadership of COGBF
Be incorporated in the state in which it resides, according to the laws of that state
Must have a Federal Employer Identification Number (EIN) obtained prior to submitting their affiliation application
Submit all official documents as required by COGBF, Inc., to complete the Church Affiliation Agreement process.
PRE-AFFILIATION PROCEDURES
The most promising and healthy church affiliations are those that stem from preexisting relationships between COGBF bodies and prospective affiliate pastors/leaders and/or church groups. The following procedure is a recommended "Best Practices" approach to achieving the positive church affiliations:
Affiliates can expect open communication and high level interactions/conversations regarding the potential of affiliation between local, district or national COGBF leaders and key leaders of prospective affiliate churches.
Where no prior relationship exists between bodies, then churches should agree to a vetting period of not less than four to six months to get acquainted and potentially pursue a church affiliation relationship.
At the point of agreement between leaders (on both sides) to advance the exploration of affiliation, formal talks may begin with a preview of COGBF's formal Affiliation Policy and Procedures.
A 30 – to 90 day vetting process will ensue to allow for COGBF to examine the prospective affiliate church and vice versa. At this stage, each organization will affirm their intentions to enter into an affiliation agreement on the basis of providing conditional consent to complete the Affiliation Documents (See Documentation).
Upon confirmation to enter into affiliation with COGBF, Inc., key church leaders from both sides; their governing boards and councils will meet to formalize the church affiliation process and sign agreements.
RECORDKEEPING
The Executive Secretary is responsible for keeping accurate and current records of all Full Affiliate and Covered/Covenant/Covered Churches.
DOCUMENTATION AND AFFILIATION/APPLICATION PROCESS
The application and admittance process for prospective church leaders/congregation seeking affiliation with the COGBF, Inc., will follow the process and procedures below. Each church seeking affiliation must adhere to completing all of the required documents below in order to be considered for affiliation:
COGBF Affiliation Agreement
Church Affiliation Application
Disclosure Documents
Doctrinal Position Questionnaire
Pastor's Questionnaire
Pastoral Covenant of Relationship Document
Church Ministry Background Application
APPROVAL, ISSUE AND REVIEW
This procedure should be reviewed every two years. Any revisions to these guidelines must be approved by the Executive Council.
DEFINITIONS
Affiliate/Affiliation: A subsidiary group or a person to the organization; a company that is related to another company, usually by being the position of a member of a subordinate role. Relative to COGBF, "affiliate" means any clergy or church body not having its origins in COGBF that wishes to enter into affiliation through a formal agreement process and be subject to the governance, ecclesiastical supervision and authority of the COGBF, Inc.
Full Church Affiliation: a church with no ties to COGBF, Inc., with a desire to become a full member church through a formal process.
Covered/Covenant Church Affiliation: a church with no ties to COGBF, Inc., but wishes to become associated with COGBF, Inc., while at the same time wishes to remain independent and self-governing.
Parent-Sponsor: the party credited with initiating the opportunity of affiliation between COGBF and a prospective affiliate pastor/leader and/or church. The Parent-Sponsor will be entrusted to lead the process of admitting and welcoming a prospective affiliate leader/church.
Executive Council: The governing Board of the Church of God by Faith, Inc., consisting of the Bishop and four Ruling Elders.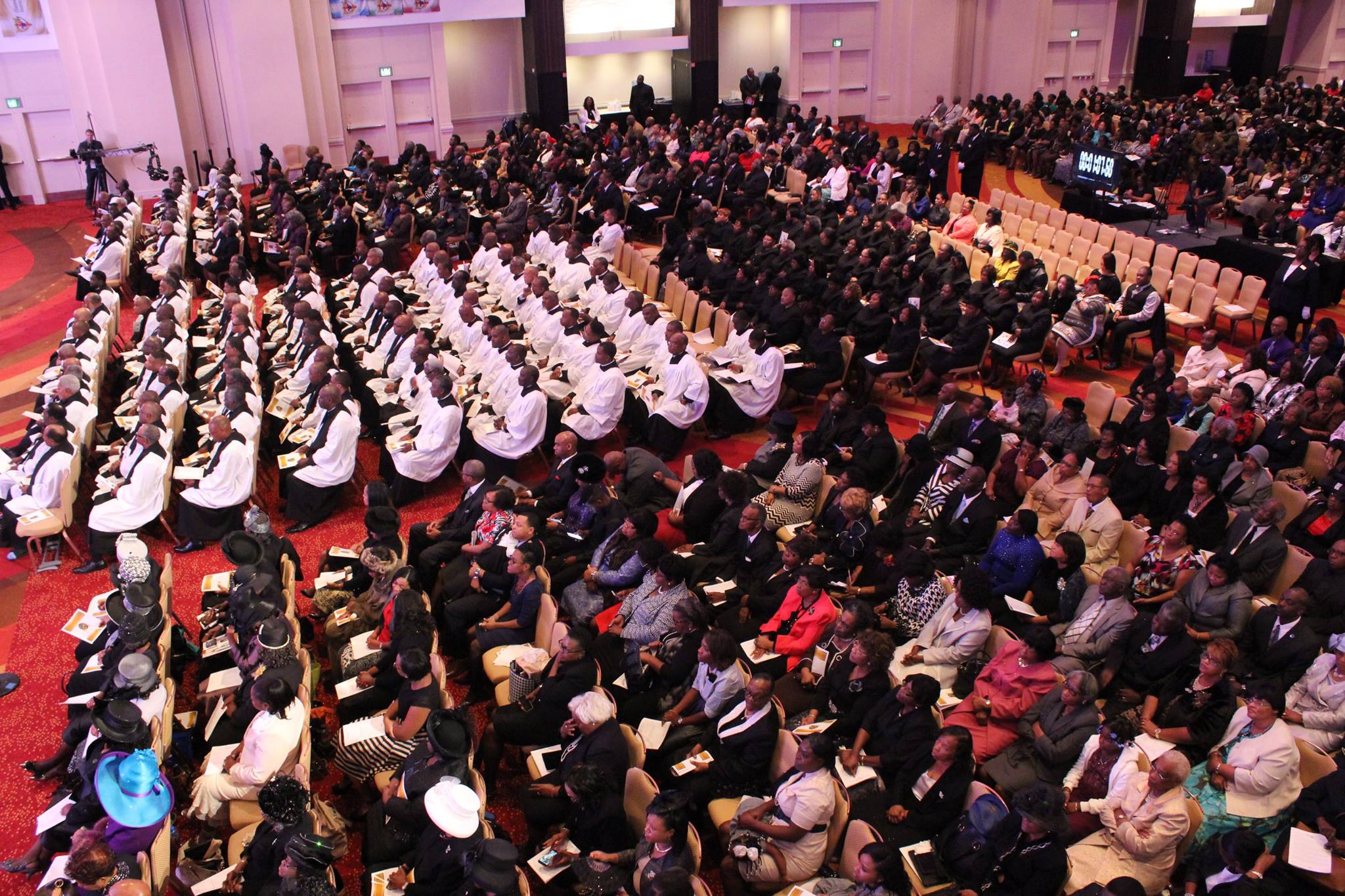 DESIGNATING THE PARENT-SPONSOR OF A PROSPECTIVE AFFILIATE CHURCH
Each prospective affiliate church must have a COGBF parent-sponsor at the time of entry into the COGBF. There are three (3) tiers of sponsorship:
Local Pastor/congregation
District Superintendent/Governing Board
Executive Council
DETERMINING AN AFFILIATE'S CLASSIFICATION
Affiliates will be welcomed to the COGBF Family under several diverse classifications. The five (5) most common affiliate classifications are:
Independent Clergy/Minister (i.e. Bishop, Pastor, Minister, Trained Missionary, etc.)
Independent Pastor/Leader with a Single Church/Congregation
Independent Pastor/Leader with Multiple Churches/Memberships
Independent Church/Congregation with an abandoned Leader
New Church Plant/Start-up Internal/External
Other
AFFILIATE TITLES
All leaders entering into full-membership or covenant affiliation with the COGBF who possess a formal title will
with respect, have their title reassessed to ensure due honor is given and that all titles are properly aligned with COGBF's organizational structure that we only recognize one Bishop in the organization; the Presiding Bishop.